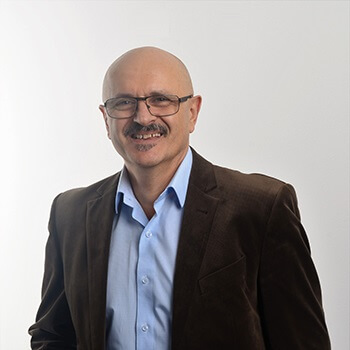 We have a chat with Costin Lichi, Client Development Manager at ECLEVA.
How long have been working for ECLEVA?
Since 2015
What does your typical day look like?
There is no such thing for me, the job is too varied, which is great. It can involve anything from starting a new project, supporting a long-term client, training customers, designing a new solution. I love being an innovator and spending my time coming up with ways to solve customers' challenges in an easy way. The less complicated the solution is in the end the happier everyone is.
What's your favorite part about working at ECLEVA?
Developing challenging solutions; Working with very competent and dedicated people (with a great sense of humor); Delivering solutions that make the clients ecstatic!
I have held many roles, all of which have helped me develop the experience that I feel is need to work at this level. I have worked as a Quality Manager; Change Delivery Manager; CIO; Program Manager; CRM BA/Delivery Management Consultant, all of which have added aspects that help me help our customers.
What's helped you to get to where you are now?
Getting tired of corporate politics. I have in the past worked for organisations where politics was getting in the way of doing proper work for customers. I enjoy working with a company like ECLEVA because we are a very flat organisation with no politics to speak of.
What was your dream job when you were young?
Coming from Romania originally, my dream was simply to live in a "free" country. Every day here is a good day.
Neither, I'm a teetotaler
What one thing do you wish you had (skill, thing or other)?
Less loud, I have a talent for being heard in the office. I think my voice box was designed to be working next to an airport.
When you're not in the office, where do you most like being?
I work a lot for my wife's business and am building systems for them. Running intensive uphill and on the beach to be a bit gentler on the joints. At the moment, I'm also spending time keeping up to date with the latest technology.