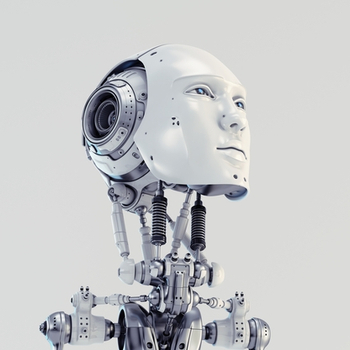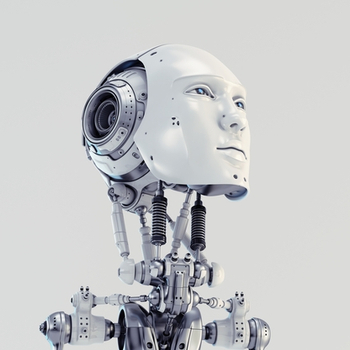 2018 is an exciting year for CRM development thanks to the emergence of artificial intelligence, machine learning, and natural language processing.
According to a report from IDC, 28% of the companies surveyed said that they have already implemented AI in their CRM, while 41% said they're planning to adopt it in the next two years.
 'AI associated with CRM activities will boost global business revenue from the beginning of 2017 to the end of 2021 by $1.1 trillion.'
Whilst there is still a general concern about AI taking over jobs, the IDC reported that it will actually create 800,000 more jobs in the future.
Instead of eliminating the human workforce, this technology can be used to enhance your interactions with customers and provide insights into their behaviours.
AI integration goes beyond automating repetitive tasks and generating stock answers. It offers new insights to help generate leads and close sales quickly.
It can suggest relevant content for sales leads, find the best schedules for sending e-mails and find upsell or cross-sell opportunities.
This technology can also promote smarter lead scoring by analysing customer behaviour and prioritising leads with the highest conversion potential.
In terms of customer support, we can expect the growth of social CRM this year to meet the need for faster response times. Chatbots on social media save time in answering simple queries or requests, giving more time for your chat support department to focus on complex needs. In addition, they can also collect additional customer data and behaviours that can be used to address their needs efficiently.
Customer service AI tools can identify support ticket trends and predict which agent or team is best suited for dealing with certain issues. Some systems can even recommend standard responses or a template based on the type of ticket.
Just recently, Microsoft has also created an AI that can read a document and respond in a manner that sounds like a real person.
This technology can quickly 'parse through information found in books and documents and provide people with the information they need most in an easily understandable way.'
Another way that AI will be used for CRM is summarising customer interactions. Using a method called natural language processing, the system can extract the most useful snippets of conversation from an hour-long phone call and distil it into a five-minute summary.
These summaries are done in real-time, so managers can get to the heart of any issue or opportunity without having to wade through masses of irrelevant transcript data.
Just like any type of business technology solution, your CRM must evolve to satisfy the growing needs of your company and customers.
By integrating artificial intelligence and machine learning, you can understand your customers better and improve the efficiency of your sales, marketing and customer service teams.
There are a lot of AI solutions already available that can be integrated with your CRM. However, it's important that companies develop a concrete strategy that complements their business and CRM improvement goals.
Finally, artificial intelligence needs experts who will manage and 'train' it to produce the best results, just like a real employee.
Want to learn more innovative solutions for your business? Feel free to contact ECLEVA today. You can also check out our other blog posts here.